Investment Approach
In line with our purpose, we apply a long-term perspective to deliver sustainable risk-adjusted returns. A long-term investment approach enables us to weather through short-term market volatilities proactively. We also strive to maximise returns without taking undue risk.
We are disciplined in continually assessing our portfolio with an investor mindset, which includes appropriately engaging with our investee companies to ensure focus on delivering value to shareholders.
In balancing our commercial and strategic objectives, we invest in two separate funds. The two funds, the Commercial Fund (CF) and the Strategic Fund (SF), are established with distinct objectives, policies and strategies.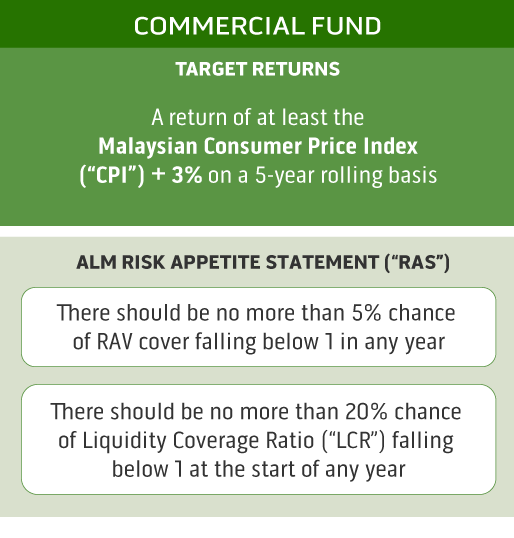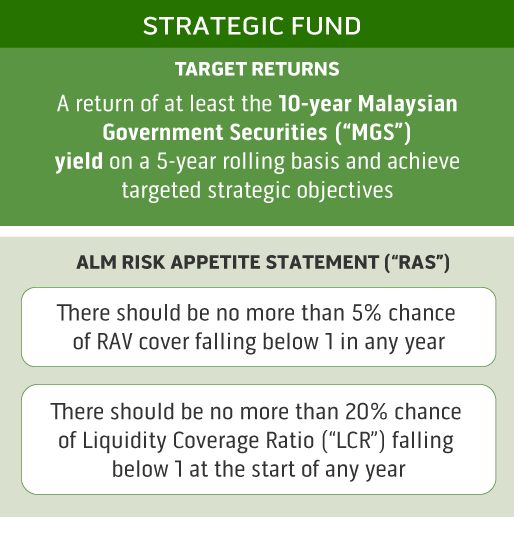 We advocate and demonstrate responsible and sustainable actions through our investments. We are committed to the UN Principles for Responsible Investment (UNPRI) and the Malaysian Code for Institutional Investors which promote the active integration of ESG considerations into investment analysis and decision-making, and asset ownership.
Our investments are guided and in accordance with the following: