Commercial and Strategic Fund Performance Highlights
We achieved solid progress across multiple areas, including generating returns in line with long-term targets for our Commercial Fund,
and delivering outcomes for assets in our Strategic Fund.
One year into our portfolio rebalancing exercise, we have progressed significantly towards diversifying the Commercial Fund – an inter-generational wealth fund – under the refreshed mandate and are poised to increase our investment activities in 2020. Meanwhile, our Strategic Fund achieved financial and strategic outcomes for specific assets despite a sluggish market in 2019.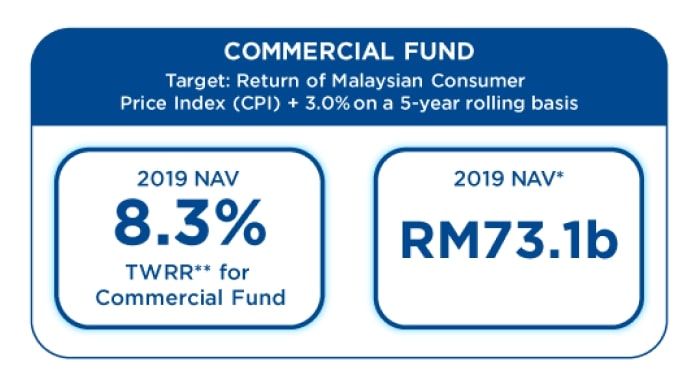 * Net Asset Value is adjusted for movements in cash and debt attributed to the fund
** NAV Time-Weighted Rate of Return equivalent to CPI + 7.6% for 2019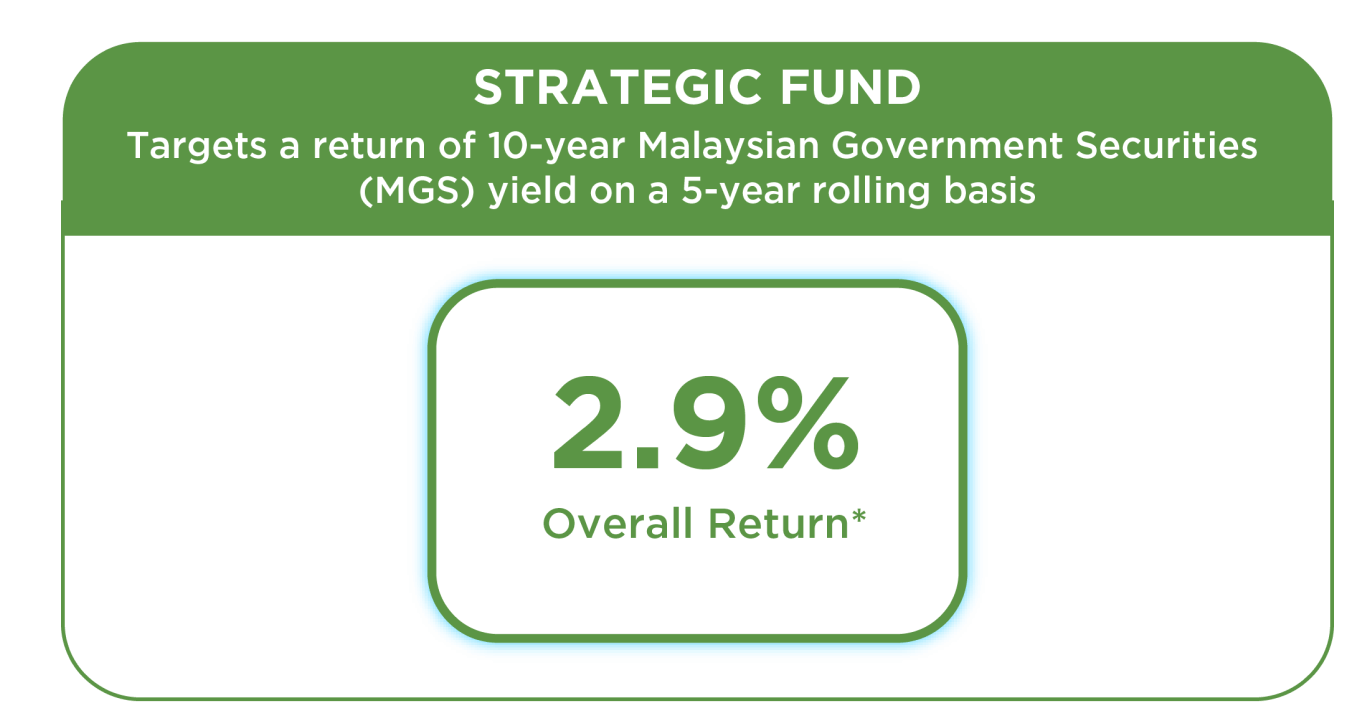 * 2019 Aggregate Net Profit/Net Tangible Asset ex-MAS is a full year estimate as at 31 December 2019
Information as at 31 December 2019