A GLC Open Day will be held from 7 to 9 August 2015 to mark the 'graduation'1 of Government-linked Companies ("GLCs") from the 10-year GLC Transformation (GLCT) Programme which is currently in its final year, and to showcase their significant growth, performance, and positive impact to nation building and all Malaysians
G202 market capitalisation grew 3.2 times from RM133.8 billion to RM431.1 billion from 14 May 2004 to 7 April 2015
Total  Shareholder  Return  ("TSR")  grew  by  12.6%  per  annum  ("p.a."), outperforming the FTSE Bursa Malaysia Kuala Lumpur Composite Index ("FBM KLCI") 3 by 0.4% p.a. over the same period
Prime  Minister,  Dato'  Sri  Mohd  Najib  Tun  Abdul  Razak,  today  says  Government-linked Investment Companies ("GLICs") and Government-linked Companies ("GLCs") should continue to institutionalise the three underlying principles of the GLC Transformation ("GLCT") Programme, post the 10-year programme. The three principles are performance focus, nation building, and good governance and providing benefits to all stakeholders. Dato' Sri Mohd Najib said this in his closing remarks during the 28th Putrajaya Committee on GLC High Performance ("PCG") meeting here, today.
Whilst acknowledging that GLICs and GLCs have become better performing companies over the last 10 years, Dato' Sri Mohd Najib says competition has not stood still. It will be imperative for GLICs and GLCs to continuously strive for greater heights, whether it is in terms of being best in class or emerging as regional, if not global champions, he says.
GLCs Continue to Deliver High Performance
G20 market capitalisation grew 3.2 times (or RM297.3 billion) from RM133.8 billion to RM431.1 billion from 14 May 2004 to 7 April 2015. Over the same period, G20 TSR grew 12.6% per annum, outperforming the FBM KLCI by 0.4% per annum. Meanwhile, G20 net profit hit RM26.2 billion in FY2014, close to the all-time high of RM26.3 billion in FY2013, and grew at a compounded annual growth rate ("CAGR") of 10.2% from FY2004 to FY2014.
Supporting National Development Initiatives, Including Women on Boards and Bumiputera Empowerment Agenda
GLCs have significantly contributed to nation-building through various efforts such as supporting the Government Transformation Programme and Economic Transformation Programme; developing new, knowledge-based and service-oriented industries and sectors; and being involved in the development of the economic corridors, all of which are catalytic in nature and aimed at moving the nation further up the economic value chain. GLCs have been supporting the local economy, with G20 spending RM153.9 billion in domestic investments from FY2004 to FY2014, and providing employment to 225,050 Malaysians in 2014.
GLCs are also promoting growth with inclusivity by enhancing diversity of their workforce in terms of gender, ethnicity and age. GLCs are also continuously improving their work-life practices, including by providing family-friendly facilities at the work place and flexible work arrangements. In 2014, about 16.9% of G20 and its listed subsidiaries' board positions were held by women, compared to 10.2% for all listed companies in Malaysia.
In a move to further strengthen and professionalise GLICs' and G20's support of Bumiputera Economic Empowerment Agenda, which was launched by the government in 2013, the PCG established the Bumiputera Empowerment Agenda ("BEA"). Under the BEA, various initiatives have been implemented by both GLICs and G20, benefitting Bumiputera entrepreneurs, employees, students and the larger community. The performance of GLICs' and G20's 2014 BEA Key Performance Indicators ("KPIs") and 2015 targets will be reported to the Bumiputera Economic Council (Majlis Ekonomi Bumiputera or MEB) after further discussions and assessments, post the PCG meeting today.
GLC Disaster Relief Network provided emergency relief in the recent East Coast floods
The GLC Disaster Relief Network ("GDRN"), which was launched in November 2014, extended emergency relief support amounting to RM45.4 million in the recent East Coast floods. With the existence of the GDRN, both GLICs and GLCs have been able to deploy aid in the form of relief items as well as take part in recovery, rehabilitation and reconstruction efforts, assisting those affected by the floods. The GDRN will serve as a platform for both GLICs and GLCs to have a more coordinated and effective approach in providing disaster relief for the nation.
GLC Open Day 2015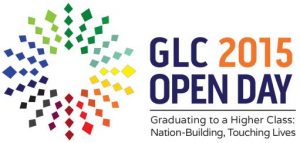 The "GLC Open Day 2015" will be held from 7 to 9 August 2015 at the KL Convention Centre to mark the graduation of GLCs from the GLCT Programme. It will be launched by the Prime Minister with the theme "Graduating to a Higher Class: Nation-Building, Touching Lives". At this event, the public will have the opportunity to witness the GLCs' 10-yeartransformation and growth stories, hear key success factors and lessons learnt from GLIC and GLC CEOs and partake in a highly engaging and activity filled 3-day exhibition, which will include a job fair, competitions, lucky draws, activities for children, special appearances by captains of industries and other well-known personalities, forums and talks.
END
For further information, please contact Mohd Raslan Md Sharif at +603 2034 0000, or e-mail at [email protected].
About The Putrajaya Committee on GLC High Performance ("PCG")
The GLC Transformation ("GLCT") Programme was announced on 14 May 2004 and officially launched on 29 July 2005. The PCG was formed in January 2005 as a steering committee for the programme and drives the transformation of GLCs into high-performing entities. PCG is currently chaired by the Prime Minister and consists of representatives from the Minister of Finance Incorporated and the Prime Minister's Office as well as heads of the Government-Linked Investment Companies ("GLICs") namely Employees Provident Fund, Khazanah Nasional Berhad ("Khazanah"), Lembaga Tabung Angkatan Tentera, Lembaga Tabung Haji and Permodalan Nasional Berhad. Khazanah is the secretariat to the PCG and manages the roll-out and implementation of the GLCT Programme via its Transformation Management Office ("TMO").
Current G20 Companies
Affin Holdings Berhad
Axiata Group Berhad
BIMB Holdings Berhad
Boustead Holdings Berhad
Chemical Company of Malaysia Berhad
CIMB Group Berhad
Malayan Banking Berhad
Malaysia Airports Holdings Berhad
Malaysian Airline System Berhad
Malaysian Building Society Berhad
Malaysian Resources Corporation Berhad
Sime Darby Berhad
Telekom Malaysia Berhad
Tenaga Nasional Berhad
TH Plantations Berhad
UEM Group Berhad
UMW Holdings Berhad
---
1 The term 'graduation' is used to signify that GLICs and GLCs will continue to deliver the GLCT Programme's three underlying principles or ideals (performance focus; nation building; governance and providing benefits to all stakeholders) post the programme.
2 G20 is a selection of large GLCs, controlled by GLICs under the GLCT Programme and is used as a proxy for performance of the GLCs. It currently consists of 17 GLCs (from the original 20) due to various mergers, demergers, divestments and other corporate exercises over the years.
3 FBM Kuala Lumpur Composite Index ("KLCI") is a capitalisation-weighted stock market index, comprising the 30 largest companies on Bursa Malaysia by market capitalisation that meets the eligibility requirements of the FTSE Bursa Malaysia Index Ground Rules.